Betway is no longer a licensed operator in Uganda. We recommend you check out 1xbet instead.
Betway has become a popular sports betting platform in Uganda, and users need the Betway sign up code to enjoy the offers from the platform. In this article, you will find out how to go about Betway registration and every benefit that comes with it.
Betway Uganda Registration Guide
New users will find Betway Uganda registration stress-free and straightforward. You need just a few minutes to get your account running. Here's a step-by-step guide to help you register a Betway account.
First, visit the Betway website and click on the "Sign up" icon at the top right-hand corner of the homepage.

Next, enter your Ugandan phone number, password, first name, last name, and email correctly.

You will also need to enter your Date of Birth and other information requested by the website.

If you have a Betway sign up code, click on the "Sign-up code" box to enter the "Voucher code sign up code" and the "Referral code".

Then, accept the terms and conditions of the website by ticking the box provided. It will also ascertain that you are at least 25 years before registering an account.

Finally, click on the "Register" button to finish your Betway registration.
You can now go ahead to enjoy and explore the Betway Uganda website.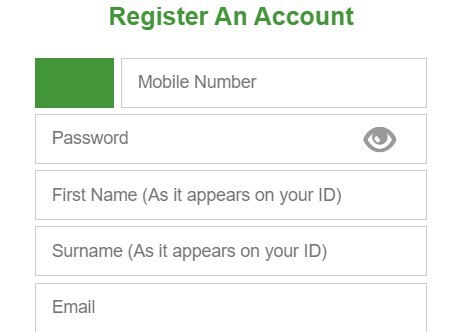 Betway Registration via SMS
Betway also allows its users to bet by opening an account through the Betway SMS registration. The platform enables you to register, place bets, and complete other tasks without logging in to your account online.
To register a Betway Uganda account via SMS, text 'Accept' to 6446. Ensure you've read the terms and conditions and the processes involved in this method on the Betway website.
You will receive a confirmation SMS on your phone with your account details after sending the text.
Betway Mobile Registration
You can register on Betway on the go or in the comfort of your home, whatever way you choose if you have a mobile phone and an internet connection. Your Betway registration can be done either on an Android or iOS device.
First, you need to download the mobile app or set up an account through your phone browser.
The mobile app gives you an exciting experience, and it's user-friendly. You can download the mobile app through the Betway website. In addition, the mobile app registration procedure is similar to web/desktop registration.
Locate and click the "Sign up" button at the top of the page, and you will be directed to a page where you will be required to enter your personal details. The details you will fill include your phone number, name, email, ID, date of birth, etc. Furthermore, you can also enter a Betway sign-up code during your registration to help unlock all the site's benefits.
Accept the terms and conditions of the website, then click on "Register" to complete this process. Your phone number/username and password are the details you need to log in to the website after you have created your account.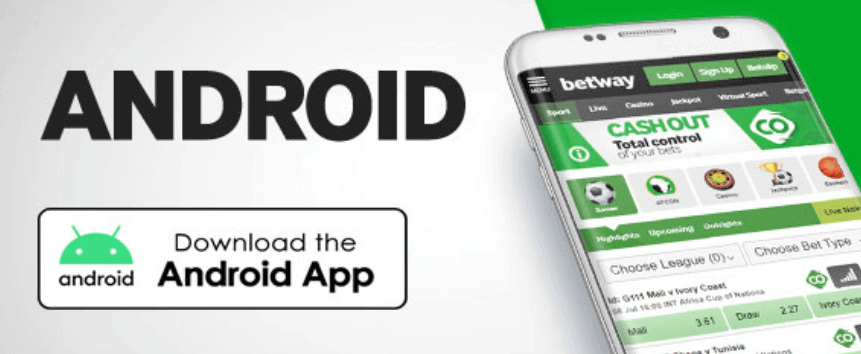 Betway Terms and Conditions
There are a few terms and conditions you need to meet before having a Betway account.
Betway upholds its regulation by restricting young people from underage gambling. However, if you try to sneak your way in by providing incorrect information, you will get caught eventually, and your account will be deactivated. In addition, the government sets an age restriction for online gambling in Uganda to 25.
In addition, you cannot have more than one account with Betway, and it is necessary to provide up-to-date details of yourself during registration. Your personal information is safe on the website.
The website provides a terms and conditions page to get yourself acquainted with the rules and regulations of using the website. Knowing these will help you understand the website better and help you determine what to do and what not on the platform.
While registering, there's a box you'll have to click to confirm you agree to the terms and conditions. Doing this means you have read and understood all the website requirements. It is a must for customers to tick the terms and conditions box before accessing the website.
Betway could decide to close down your account if the administrators notice a breach in your agreement with the website.
Is Betway Legal in Uganda?
Betway is a legit Bookmaker in Uganda and offers one of the best betting services in the country. Betway Uganda started back in 2015 and is fully licensed to operate. In addition, the National Lottery Board of Uganda licensed and regulated the betting platform. Thus, Betway is a safe place to place your bet.
How to Deposit at Betway Uganda?
You need to deposit funds into your account before you can enjoy a welcome bonus or before you can start placing bets on the website. Betway allows you to deposit your funds using Airtel, MTN, and MTN online.
Here's how to deposit funds in your account through Airtel:
Dial *110# on your mobile device.
Next, select option 4, "Pay Bill."
Select the second option, "Pay Bill."
After that, select the "Betting and Games" option.
Pick Betway. Then, select the "Make Payment" option.
Enter the amount you want to deposit and ensure to reference Betway.
Finally, enter your pin to confirm the transaction.
Here are the steps involved in depositing funds in your account through MTN Mobile Money:
First, dial *120*151# on your phone.
Select 00 Momo Main Menu. Then, select "Pay and Buy."
Click on the "Lotto and Betting" icon to proceed. Select Betway.
Next, click on the "Top up Betway account" option.
Input your Momo Pin and confirm to proceed.
Finally, input the amount you wish to deposit and confirm.
You will receive a notification stating the success of the deposit. Then, you can return to your Betway account to continue betting.
Here are the steps involved in depositing funds in your account through MTN Online:
First, visit the Betway website and enter your login details.
Then, navigate to 'My account' and click on Deposit funds.
Next, choose your preferred payment method. You can deposit into your account using MTN online.
Enter the amount you would like to deposit and click on proceed.
Lastly, enter your Mobile Money pin to confirm your deposit.
Automatically, you will have your money deposited into your Betway account.
How to Withdraw from Betway Uganda?
One of the moments a bettor looks forward to is winning a bet. When you successfully win a bet on Betway, you can easily withdraw your funds on the website. Here's how to withdraw from your Betway account:
Visit the website and enter your login details.
Second, navigate to 'My account' and click on the "Withdraw funds" icon.
Choose Mobile Money and select your provider, whether Airtel or MTN.
Finally, enter the amount you would like to withdraw and choose the 'Withdraw Now' icon.
Your funds are processed immediately, and you have them in your mobile money account. However, funds could take up to 24 hours to show in your mobile money account.
Betway Registration Uganda FAQs
In this section, we will answer some questions about Betway Registration Uganda.
How to activate a Betway account?
You can activate your Betway account once you successfully verify your identity on the website. Betway usually asks for a means of identification to help secure your account. The activation process usually takes 24-48 hours, and you will receive the notification as soon as the verification process is done.
How long does it take to register at Betway Uganda?
It is seamless to complete Betway registration in Uganda. It should take between 2 and 5 minutes. Once you have a good internet connection, you can use the online method of registering. You can also use the Betway SMS registration method to open an account. For this, you don't need an internet connection.
How to login at Betway?
You can log in on Betway easily. First, locate the login button on the top right-hand corner of the homepage whether you're using the app or the web version. Next, enter your phone number and password, then click on login to explore Betway.
How to reset a password at Betway Uganda?
It is quick and simple to reset your password. Visit the Betway website and navigate to the "Log in" area. Enter your phone number, and click on the 'Forgot password' icon. Then, re-enter your phone number on the reset password page and click on 'Request password reset'. Betway will send you a Betway reset code. So, enter the reset code and enter your new password. Click on reset password at the bottom, and you will update your password successfully.
How to contact Betway Uganda?
You can contact Betway Uganda via the customer support service. You can reach out to them through a contact form, email, and social media platforms.